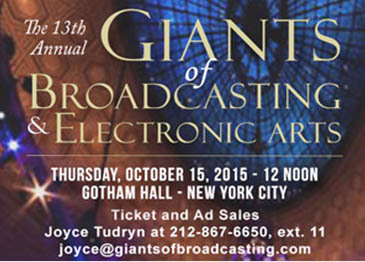 The Carter Family
Our story begins with a dream and a vision of Andrew "Skip" Robinson Carter. Carter's aspirations of operating a Black radio station started at the age 14, where he built his first radio. Carter was born in 1919, and raised in Savannah, Georgia. He studied physics at Georgia State for three years and went on to the RCA School of Electronics and New York University, where he earned his first-class broadcast license from the Federal Communications Commission in 1947.
In 1950, Carter's dream was achieved with the support of former Kansas's governor and fellow broadcaster, Alf Landon. Alf Landon provided Carter with the transmitter and KPRS-AM debuted as the nation's first Black radio station west of the Mississippi River. In 1952, Carter and Ed and Psyche Pate became business partners. They purchased KPRS for $40,000 from the Johnson County Broadcasting Corporation.
By 1969, the Carter family had controlling interest in the station. In 1971, KPRS-AM's music format was moved to FM and became KPRS-FM. KPRT-AM was a full-blown gospel music format. In 1975, KPRS-FM became one of the first fully automated radio stations in the Midwest. KPRT-AM was fully automated soon thereafter.
In 1987, Michael L. Carter, Andrew's grandson and accepting the Honor, was named president of the company, due to Andrew's declining health. One of Mike's first moves was to take both stations back to the "live" formats.
In 1989, Andrew Carter died at his Florida home. Carter's legacy lived on and moved forward. Andrew's widow, Mildred Carter, became chairperson of the board and the stations continued to grow and to solidify its standing in the Black community with various outreach programs and promotions, until her death in 2003. In 1990, KPRS-FM jumped from 8th to 5th, according to the Arbitron Rating Service. In 1995, KPRS achieved its highest ratings with a number one slot. KPRS continues to be the top rated radio station in Kansas City.
Herb Granath
Herb Granath is perhaps best known for his long and distinguished career at ABC, where he was a pioneer in many aspects of the television business. He led ABC into the cable and international arenas, and helped position the company as the industry leader in these fields. During this time, he developed and served as Chairman of the Board of ESPN, A&E, The History Channel and Lifetime Television.
He also served as Chairman of Disney/ABC International, where he was responsible for the international program production and distribution activities of The Walt Disney Company and its wholly owned subsidiary, ABC, Inc.
Internationally, he was a founding partner and Board member of Eurosport, the largest cable network in Europe. He also was a Board member of Telefunf, RTL2 and TM3 networks in Germany, Scandanavian Broadcasting Systems (SBS), and TVA, the Brazilian PayTV company. An early believer in European local television production, he brought ABC into partnership with, and joined the Boards of Telemunchen (Germany), Hamster (France) and Tesauro (Spain) production companies.
For over twenty years, Mr. Granath also managed ABC's theater investments through the company's partnership with The Shubert Organization.
Additionally, Herb has served as Co-Chairman of Crown Media Holdings, Inc., which owns and operates The Hallmark Channel and Hallmark Movie Channel. He also served as Vice Chairman of Central European Media, (CME), Ronald Lauder's international company, which owns television and radio stations, together with associated internet businesses, in central and eastern Europe. He acted as Senior Content Advisor to Telenet, Belgium's leading cable company. Active in many areas within and outside broadcasting, he is past President of the International Emmys, and a former Chairman of the National Academy of Television Arts and Sciences. He is a Director of the International Radio and Television Society, a member of the TransAtlantic Dialogue on European Communications, and the League of New York Theater Owners and Producers (which administers the TONY Awards). In former years, he was President of the Veterans Bedside Network, which serves VA hospitals, and a member of the New York City Council for Motion Pictures, Radio and Television during the Giuliani administration. Included in the numerous awards he has received are two TONY Awards, along with six TONY nominations, an International EMMY (Lifetime Achievement in International TV) as well as a U.S. EMMY (Lifetime Achievement in Sports Television, the IRTS Gold Medal, and Broadcasting and Cable Hall of Fame.
Mr. Granath graduated from Fordham University, where he also did his graduate work. He has been a member of Fordham's Board of Trustees. In 1996, Mr. Granath received an honorary doctorate from Trinity College. He served in the U.S. Army, assigned to Special Services as a writer/producer. He is married to actress Ann Flood. They have four children, eleven grandchildren, and reside in Darien, Connecticut.
Gene Jankowski
Education B.S., Canisius College;  M.A. Michigan State U. Doctor of Humane Letters-Honorary, Canisius College;  Doctor of Humanity-Honorary, Michigan State Military Service U.S. Naval  Officer  1955-1960
CBS Corporation 1961-1989 Sales Manager, CBS Radio Network; General Sales Manager WCBS-TV VP Sales-CBS Stations; VP Finance & Planning, CBS Stations; VP Controller, CBS Corporation; VP Administration, CBS Corporation Exec VP, CBS Broadcast Group President and Chairman, CBS Broadcast Group 1977-1989 Veronis Suhler Stevenson 1994-2010 Managing Director Non- Profit Boards CASA Columbia-Center for Addiction & Substance Abuse American Film Institute (1977-present), currently Member of the Executive Committee; Chairman Emeritus International Academy of Television Arts & Sciences-currently a Fellow, former president Previous Board Member or Trustee of: Canisius College 1980-84; Catholic University  1984-88; Georgetown University 1983-88 American Red Cross-National Board of Governors 1984-92; TV Azteca, Mexico City 2002-2005 St. Vincent's Medical Center, Bridgeport, CT  2001-2004
Publication Co-Author-Television, Today and Tomorrow, Oxford University Press, published 1995   Awards B'Nai Brith International-Communications Industry Award Southern Baptist-Distinguished Communications Medal National Conference of Christians and Jews—Humanitarian Award National Education Association-Advancement of Learning Through Broadcasting Award Canisius College-Distinguished Alumnus Award Michigan State University-Distinguished Alumnus Award Scholarships Funded Peter and Gene Jankowski Communications Scholarship at Canisius College Gene Jankowski Scholarship at Michigan State University College of Communication Arts
Mel Karmazin
Mel Karmazin served as CEO and member of the board of directors of SiriusXM from July 2008 until January 2013 when he retired. Prior to that, he served as CEO and member of the board of directors of Sirius Satellite Radio from November 2004 until its merger with XM Satellite Radio.
Previously, he was President and COO of Viacom from May 2000 until June 2004. Karmazin served on the Viacom board of directors and was responsible for overseeing all of Viacom's operations. Prior to that, he served as president, CEO, and member of the board of directors of CBS Corp. from January 1999 to May 2000. Before becoming chief executive officer, he was president and chief operating officer of CBS Corp. from April 1998 to January 1999.
He joined CBS in January 1997 as chairman and CEO of CBS Radio through a merger of Westinghouse/CBS and Infinity Broadcasting. He had served as Infinity's president and CEO from 1981 until Infinity became a wholly owned subsidiary of Viacom in February 2001. He was named chairman and CEO of CBS Station Group in May 1997. Prior to Infinity, Karmazin spent 10 years with Metromedia.
He is involved in numerous philanthropic ventures and has served on a number of boards throughout his career. Currently, he serves as a Trustee at NYU Langone Medical Center, a board member and Executive Committee member of Autism Speaks, and Vice Chairman of the Board of Trustees of The Paley Center for Media. He was inducted into the Broadcasting Hall of Fame, and has received the National Association of Broadcasters National Radio Award and the IRTS Gold Medal Award.
Gracia Martore
Gracia Martore is president and chief executive officer of TEGNA Inc., formerly known as Gannett Co., Inc. She became president and CEO of Gannett in October 2011 and was a driving force in growing the nation's largest local media company. Under Martore's leadership, Gannett doubled the company's broadcast portfolio and acquired full ownership of Cars.com. Martore also led the separation of Gannett into two publicly traded companies.
Martore joined Gannett in 1985 as assistant treasurer. She became a vice president in the Treasury group in 1993 and added investor relations duties in 1995. She was named treasurer and vice president, investor relations in 1998. She was promoted to senior vice president of finance in addition to her treasurer's responsibilities in 2001. In 2003, Martore became senior vice president and chief financial officer and was appointed to Gannett's Management Committee. In 2005, Martore became executive vice president and CFO. In 2010, she was named president and chief operating officer and was named president and Chief Executive Officer on Oct. 6, 2011. Prior to joining Gannett, she worked for 12 years in the banking industry.
Martore has won numerous business and industry honors for her leadership. In 2012, 2013 and 2014, she was named one of the "50 Most Powerful Women in Business" by Fortune Magazine. Following her selection as Gannett's CEO in 2011, Martore was cited by Forbes in a review of the world's most powerful women and, in 2012, she was named to Forbes' "100 Most Powerful Women" list. Martore also was named on Variety's Women's Impact List 2013 and one of Washington's 100 Most Powerful Women by Washingtonian Magazine. Institutional Investor magazine named Martore one of the best CFOs in America and ranked her the Best CFO in America in the publishing and advertising agencies category for three years in a row (2004-2006). The Washington Post also named Martore one of the top 10 female executives at major companies in the Washington region. In 2006 she was named CFO of the Year by Virginia Business.
Martore serves on the board of directors of TEGNA Inc., The Associated Press, FM Global and WestRock Company. In October 2014, she was elected to the Board of Trustees for The Paley Center for Media.
Martore is a graduate of Wellesley College with a double major in history and political science. While there, she was named a Wellesley Scholar for academic excellence.
Martore and her husband, Joseph, have two children.
Don Mischer
Don Mischer is an internationally acclaimed producer and director of television and live events. He has been honored with fifteen Emmy Awards, a record 10 Directors Guild of America Awards for Outstanding Directorial Achievement, two NAACP Image Awards, a Peabody Award for excellence in broadcasting, Europe's prestigious Gold Rose of Montreux and the 2012 Norman Lear Achievement Award in Television from the Producers Guild of America.
As President of Don Mischer Productions, Mischer's credits range from We Are One: The Obama Inaugural Celebration at the Lincoln Memorial, The Kennedy Center Honors, and the 100th Anniversary of Carnegie Hall; to Super Bowl Halftime shows (Prince, The Rolling Stones, Paul McCartney and Bruce Springsteen, among others), the Democratic National Convention, and the Opening Ceremonies of both the Winter and Summer Olympic Games.
His recent works include producing and/or directing the 9/11 Memorial Museum Dedication, broadcast live nationwide; the 2014 Primetime Emmy Awards (hosted by Seth Meyers), the 83rd, 84th, and 85th Academy Awards, and the Breakthrough Prize, celebrating Scientists Changing the World.
Don has also produced specials with Beyonce, Bono, Prince, Rihanna, Adele, Bruce Springsteen, James Taylor, Taylor Swift, Stevie Wonder, Sting, Jennifer Hudson, Mary J. Blige, Elton John, Justin Timberlake, Barbra Streisand, Usher, and Carrie Underwood, among others.
He has received the Governors Award from the National Association of Choreographers, and is a member of the Event Industry Hall of Fame, the Producers Guild of America, the Directors Guild of America, where he was recently elected to the National Board, and the National Academy of Television Arts and Sciences, where he has served two terms on the Board of Governors.
Don holds a Master of Arts degree from the University of Texas in Austin.
Jarl Mohn
Jarl Mohn is President and CEO of NPR, one of the nation's most trusted sources of news and cultural content. In this capacity, Mohn oversees NPR's strategy to continue NPR's mission to create a more informed public by working in partnership with Member stations across the country. Today NPR content reaches: 32 million people who visit npr.org every month, 26 million people who listen to NPR programming every week, and listeners who download NPR podcasts 72 million times each month.
Mohn's deep media experience has spanned all media platforms as well as rapid changes in audience trends. He spent almost spent almost 20 years in radio, many as a disc jockey at stations including WNBC in New York. In addition to his on-air work in radio, he served as a programmer, general manager, and owner of a group of radio stations. He created E! Entertainment Television, and served as its president and CEO for almost a decade. He is the former executive vice president and general manager of MTV and VH1 where he architected the strategy of long-form programming at the heart of the network today and diversified the networks' audiences by developing innovative programming around alternative music formats. He was also founding president and CEO of Liberty Digital, a public company that invested in cable networks, the Internet and online businesses.
Prior to joining NPR in July of 2014, Mohn served the board of trustees of Southern California Public Radio (SCPR) for more than a decade, including two years as chairman. He also spent over 12 years on the board of The Annenberg School of Communication and Journalism, including six years as its chair. He has also been a corporate director and advisor to a number of media companies, making direct early stage angel and seed investments in digital media/technology ventures. Since 2008 he has served on the board of Scripps Networks Interactive. He and his wife Pamela created The Mohn Family Foundation in 2000.
He attended Temple University, where he studied Mathematics and Philosophy.
Bill Persky
Bill Persky is a five-time Emmy Award-winning writer, director and producer for such hit TV shows as the Dick Van Dyke Show, That Girl, Sid Caesar, Bill Cosby, and Kate & Allie. As funny as the comedy scripts he has written for over four decades, he is a sought after keynote and after dinner speaker.
After a start at WNEW radio in the mid 1950s, Persky moved to California and wrote for a variety of shows including, The Steve Allen Show, The Andy Williams Show, Julie Andrews Show, McHales Navy, and The Joey Bishop Show, until he found a home with mentor Carl Reiner on The Dick Van Dyke Show. After three years as a writer, story editor, and two Emmys, Persky – with his writing partner Sam Denoff – created That Girl for Marlo Thomas.
In the mid 1970s, the successful partnership ended amicably, as Persky sought a new path as a director, specializing in Television pilots. From 1975 to 1982 he directed 22, of which 16 were put on the air as series, the most memorable being Who's The Boss?. There were also five television films, and the Paramount feature, Serial, before he moved to New York to produce and direct 100 episodes of the series, Kate and Allie, winning an Emmy for directing. He was honored by the Writers Guild with a life time achievement award in 1998.
Persky lives in New York City with his wife, advertising executive Joanna Patton, and has a very active speaking career and is a guest lecturer at NYU Film School and Yale University, and teaches comedy writing at The New York Film Academy. In addition to his current memoir, My Life is a situation Comedy, he is a contributing writer to USA Today. Esquire and the L.A. Times.
Don West
The career of Don West has been divided between two worlds: that of print journalism, which he entered at 17, and that of broadcasting, which he joined at 13.
A native of Texas who grew up principally in New Mexico, where he worked for radio stations in Albuquerque, Clovis and Carlsbad, he was the first reporter on the scene of the celebrated but so far unsubstantiated alien invasion of the prairie outside Roswell, N.M., while working for the Roswell Morning Dispatch.
After graduation from New Mexico A&M he worked for the El Paso Times before service in the Korean police action.
He then came east, joined the Broadcasting Magazine publishing organization where he covered what it termed the Fifth Estate (all the electronic media beyond print) until 2001, succeeding founder Sol Taishoff as editor-in-chief in 1982. His principal detour was as assistant to the president of CBS Inc., Frank Stanton, from 1966 to 1970.